WHISKY SOUR
Bourbon, Lemon juice, Sugar syrup,Pasteurized egg whites.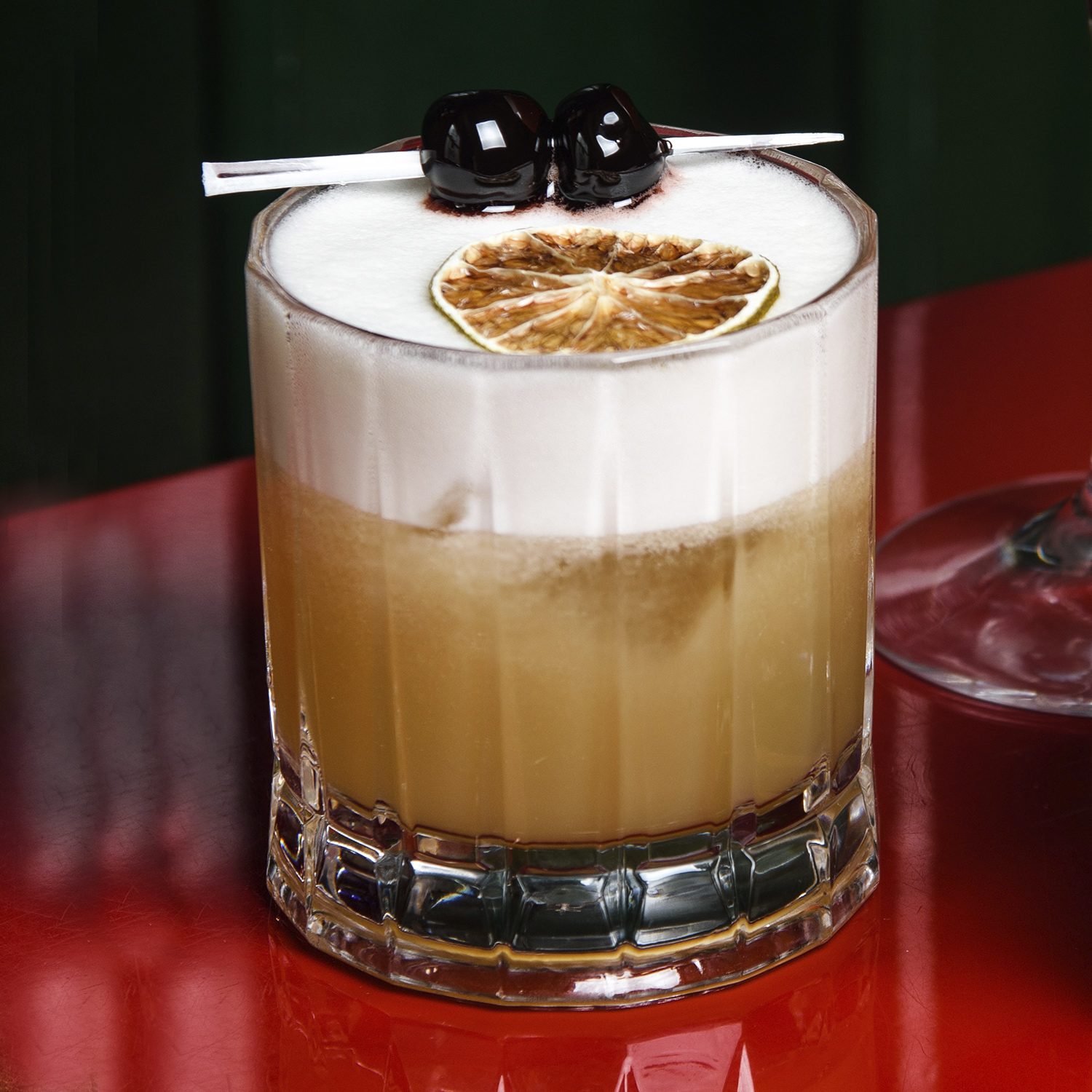 It originated in the Chilean port of Iquique
Where Eliot Stubb, a British steward who worked on an English ship and who had the dream of one day opening his own bar. The port seemed the perfect place for him and he established his cocktail bar there. He became a success when he combined whiskey with Pica lemon juice and added sugar to the mixture to soften the acidity.