Menu
A pleasure to enjoy

Tower of Ibérico Cured Meatsand Cheeses
Iberian ham D.O. Guijuelo, Fuet Can Durán, Chorizo de León and white sausage.
Manchego sheep cheese, Mahon and Emmental.
Assortment of breads: Sourdough, carasau bread, grissini, regañadas.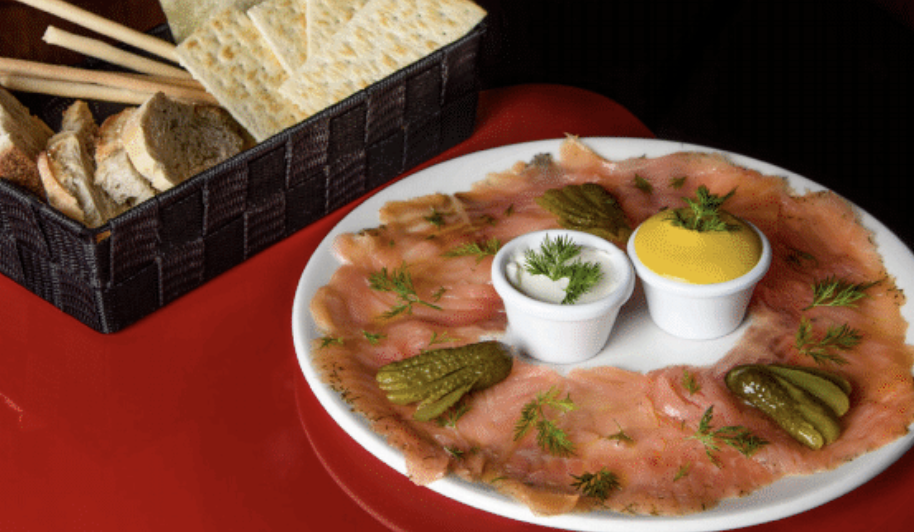 Dill Marinated Salmon
Served with sour cream, sweet dill mustard,pickles and assortment of breads.
Creamy Iberian Ham Croquettes
Served with mayo chipotle (6 units).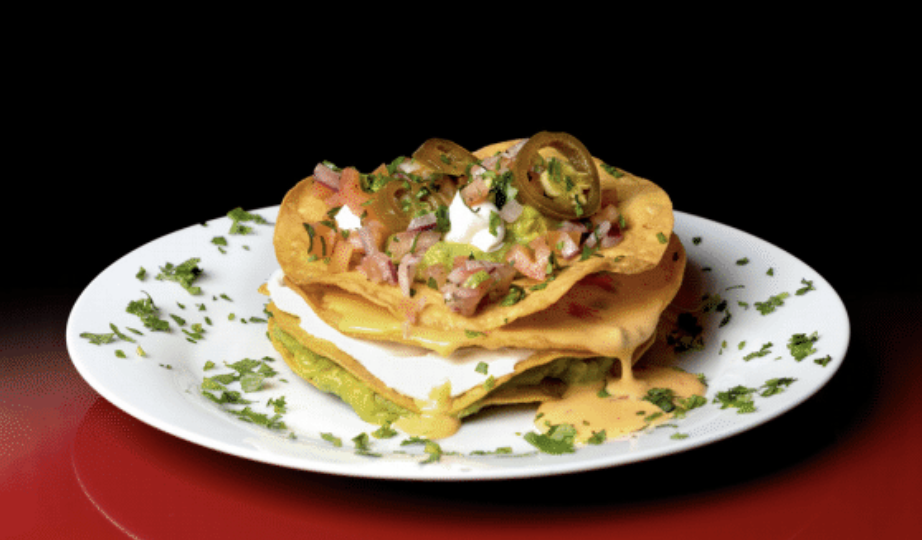 Chicote Crispy Nachos
Valdes cheese sauce, grilled chicken, guacamole,pico de gallo sauce and sour cream.
Galician Quesadillas
With pork shoulder, tetilla cheese, afuega'l pitu,Mahón D.O. and turnip greens served with sourcream and pico de gallo.
Mini Beef Burgers Premium(Discarlux)
With Arzúa cheese and special sauce, servedwith french fries. 3 units (extra unit +5€).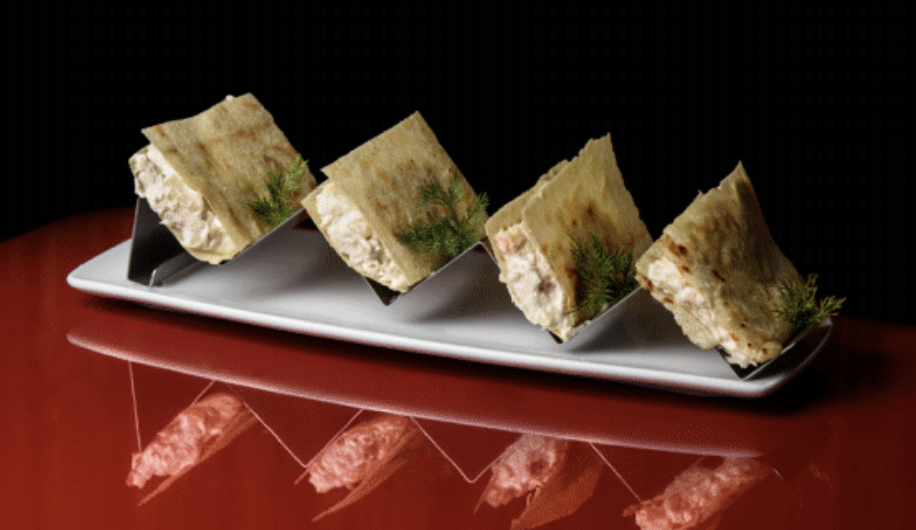 Traditional Potato Salad and Carasau Bread Crunchies
Red Shrimp Tiradito
With lime oil, chipotle mayonnaise andbaby watercress.
Desserts
Chocolate Fondant & Ice Cream
Homemade Cheesecake WithRed Berries Sauce
Viennese
Pistachio Latte
With pistachio essence and milk cream.
Chicote Coffee
Nutella cream, coffee, milk cream and syrup of your choice (almond, vanilla, white chocolate or maple).
Cappuccino
Classic or with Flavors (vanilla, almond,white chocolate, maple syrup).
Irish
Coffee, Scotch whisky and whipped cream.
Jamaican
Coffee, golden rum and whipped cream.
Chicote
Coffee with milk, Nutella cream, Tia Maria, cognacand maple syrup.
Espresso Martini
Vodka, espresso coffee, coffee liqueur infusedwith Indian spices and Tia Maria.
Black Russian
Vodka and coffee liqueur.
Red Wines
Ramón Bilbao Limited Edition
Arzuaga Crianza
D.O. RIBERA DEL DUERO
Precio por copa: 95% Tempranillo, 5% Cabernet Sauvignon
Malleolus Emilio Moro
D.O. RIBERA DEL DUERO.100% Tinta del País
Juan Gil Etiqueta Plata
D.O. JUMILLA.100% Monastrell
White & Rosé Wines
Pazo De San Mauro
D.O. RÍAS BAIXAS. 100% Albariño
Cojón de Gato
D.O. VALDEORRAS. 100% Godello
Arzuaga Rosae
D.O. RIBERA DEL DUERO
100% Tempranillo
Scavi Rai Prosecco Espumante
D.O. A.O.C. PROSECCO. 100% Glera
Moët Chandom Brut Nature
D.O. CHAMPAGNE
Chardonnay, Pinot Noir, Pinot Meunier
Bollinger Cuvé Brut
D.O. CHAMPAGNE
Chardonnay, Pinot Noir, Pinot Meunier
Bollinger Brut Rosé
D.O. CHAMPAGNE
Chardonnay, Pinot Noir, Meunier
Mahou Classic Tap
Golden color, bright appearance and moderate body. Refreshing beer with a good balance between alcohol and acidity.
---
Vol. Alc.: 4,8% | Amargor: ♦︎ ♦︎ ♦︎ ♦︎
Mahou Five Stars
Golden beer, with creamy and consistent foam. Characteristic flavor, moderate and fine, fruity aroma.
---
Vol. Alc.: 5,5% | Amargor: ♦︎ ♦︎ ♦︎ ♦︎
Alhambra Reserva
Bohemian Pilsen type beer with intense character, full-bodied, round, constant and pleasant flavor. Perfectly balanced bitter-sweet balance.
---
Vol. Alc.: 6,4% | Amargor: ♦︎ ♦︎ ♦︎ ♦︎
Mahou 5 Estrellas Session IPA
Session IPA, with moderate alcohol and bitterness. Easy to drink, it presents an intense and complex hoppy aroma of American varieties.
---
Vol. Alc.: 4,5% | Amargor: ♦︎ ♦︎ ♦︎ ♦︎
Casimiro Trigo
German style wheat beer. Cloudy and fruity, it is a tribute to the origins of Casimiro Mahou. Very refreshing and easy to drink.
---
Vol. Alc.: 4,9% | Amargor: ♦︎ ♦︎ ♦︎ ♦︎
VermouthPetroni (Glass)
Very unique red vermouth as it is made with the Albari o variety. Vinified on lees, it undergoes an artisanal maceration of 29 botanicals and is colored with hibiscus flower to give it a characteristic dark red.
Brunch
SATURDAYS & SUNDAYS FROM 13 TILL 16H
 Our Welcome Tower
17 ELEMENTS
Seasonal fruit.
Yoghurt with chocolate muesli.
Smoked salmon wrap with cream cheese, dill mustard and spinach.
Selection of cheeses: Mahon, Emmental, Goat and Brie.
Selection of cold meats: acorn-fed ham, butifarra sausage, fuet and chorizo.
Assortment of breads: Paris croissant and croissant, French muffin, Crakers and village bread with grated tomato, olive oil, butter and jam.
CHOOSE ONE OPTION FROM EACH STEP
Hot drink
Choice of coffee or infusions.
Juice Of Your Choice
Prepared tomato juice.
Fresh orange juice.
Rio Janeiro Smoothy. Açai, blueberries, strawberry and passion fruit.
Smoothy madrileño. Orange, peach, papaya and strawberry.
Thai smoothy. Orange, mango, banana and beetroot.
Main Course
Classic eggs Benedict with bacon served in a muffin.
Eggs Benedict with smoked salmon served in a muffin.
Vegetarian eggs Benedict (baby spinach, semi-dried tomato and feta cheese) served in a muffin.
Scrambled eggs with Iberian ham and french fries.
Galician beef burger with arzúa cheese, pink pickle sauce and straw potatoes.
Includes a Cocktail in the 29€ Option
Mimosa • Bloody Mary • Classic or strawberry mojito • Piña colada • Aperol Spritz • Margarita
IF YOU CHOOSE MIMOSA BOTTOMLESS OPTION: 35€