ALASKA
Passion fruit, Almond sirup, Vanilla, Red grapefruit juice, Soda.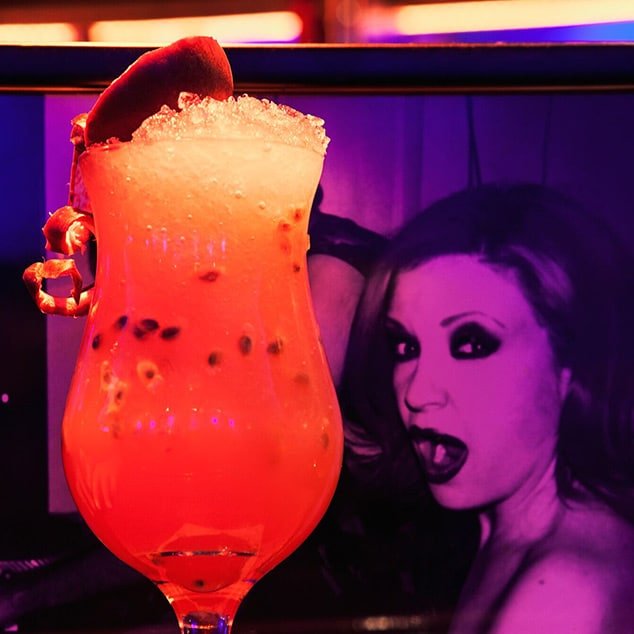 A homage cocktail to one of the main artist from the so-called 'Movida Madrileña'.
Known as Olvido or the Mexican hurricane, we rather call her Alaska. Our cocktail is like a hurricane of flavors: from dried nuts to fresh fruits, ideal for dancing and having a great social life!